Complete line of fluid and air conveying flexible hose. Parker Industrial hose is the leader in DOMESTIC handmade hose. Large bore custom assembly capability.
"Many industrial hose manufacturers will suggest which coupling to use with which hose for a given application, but they won't guarantee that combination will perform to the rated burst pressure of the hose. Parker will."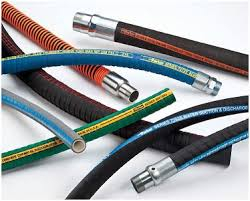 Parker offers the largest selection of hoses plus more fitting sizes than any other manufacturer. You'll find a wide variety of hoses including braided, spiral and multi-purpose, and more than 4500 Parkrimp fittings. Parker products have been designed, tested and approved to meet and exceed global standards
Parflex designs and manufactures thermoplastic and fluoropolymer hose, tubing and accessories that provide unique application solutions.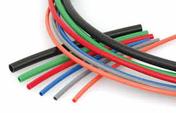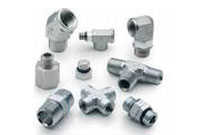 TFD is the global leader in hydraulic fittings and adapters. Parker Tube fittings set the quality standards and innovation. Custom engineered product and special metals available.
Accommodate a broad range of design requirements. Additional products include swivels, valves, and state-of-the-art diagnostic and monitoring equipment.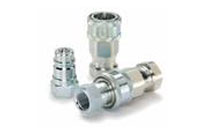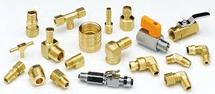 FLUID SYSTEMS CONNECTORS (BRASS) DIVISION
A leader in brass, composite and thermoplastic fittings and valves for markets including: automation, industrial, food processing, life science, petrochemical, transportation, water and beverage.
HOSE COUPLING and ACCESSORIES
PUNCH LOC clamps and tools
Hose clamps, worm gear, T-bolt, pinch style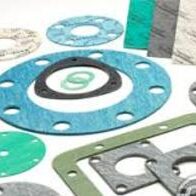 Custom machine cut gaskets and strips
Neoprene, red rubber, natural gum
Nitrile, EDPM, Teflon, Graphite
Closed and open cell sponge
MIL SPEC Rubber and o-rings
GARLOCK 3200 AND 3125 MIL SPEC
Mil SPEC hatch seals, expansion joints, fan connectors
Fire retardant floor covering, lagging, Herculite
Custom stripping, CHUTES and BOOT fabrication
O-ring cord, conveyor belting and lacing
Custom extrusions, snow plow blades,
Industrial V-belts
Rubber and steel expansion joints.
Mil-spec and ABS approved expansion joints
Fan connectors, Vibration eliminators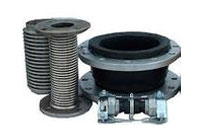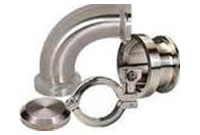 METAL HOSE, TUBING AND COMPONENTS
Stainless steel braided metal lined hose assemblies
Stainless steel, Teflon lined hose and assemblies
Stainless steel rubber lined hose and assemblies
Interlocked metal hose, corrugated tubing
Sanitary tubing and fittings
Tri-clamps and sanitary adapters and valves
Instrumentation tubing, fittings and valves
Stainless steel, steel, brass, plastic, liquid filled
Process, vacuum, high pressure
Thermometers and transmitters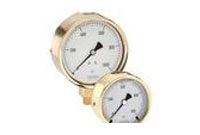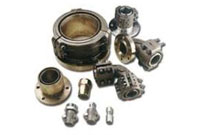 Marine Hose and fittings
Hydrasearch dog leg assemblies, mil-spec hose
and components
Tech Product, Pipe Valves and Fittings
Refueling at sea, Air craft refueling
Hose reels, Fire hose, Nozzles and adapters
Hydraulic hose and fittings, adapters
CHT, Steam hose, waste water hose, Oil hose
Potable water hose, FDA approved hose
Rubber sheet, matting, gaskets and o-rings
DFAR tubing and tube adapters
Special metal requirements, DFAR, Buy American
Red white and blue industrial fire hose
Forestry, attack, agricultural, standard fire hose
Fire hose nozzles, USCG approved
Hydrant adapters, caps and plugs
Spanner and Hydrant wrenches
Fire hose expansion equipment
Rainsuits, boots and gloves
Safety glasses, hard hats, safety vests
Blow guns and air cannons
Whip checks and whip socks, air safety check valves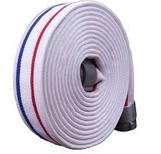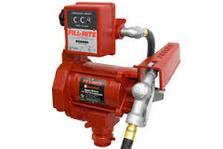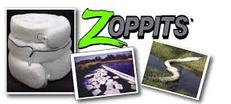 AGRICULTURE AND PETROLEUM
FIllrite AC/DC fuel pumps, curb pump hose
and nozzles
Hydraulic oil and Lubrication oil and grease
Oil and water absorbent pads, rolls and socks
Truck spill kits, custom made to order spill kits
Grease guns and grease fittings
Teflon sealants and tape
Silicone sealants and pipe thread compound
Adhesives and electrical tape
Gauge poles, rubber bungee straps
V-belts Sizes- A, B, C, D, 3L, 4L, 3VX, 5VX
Flange bolt kits and gaskets
Hose reels, air, water, pesticides, fertilizers
Clear braid, chemical spray hose
Banjo polyp fittings, valves and adapters
Oil, water and sludge pumps
Hand tools, hose repair kits, hose tooling
and equipment
Roadrunner performance hose and fittings
Power steering hose assemblies
Adapters, metric and banjo
Clutch and brake line assemblies
Radiator hose, silicone heater hose
Silicone turbo hose and elbows
Fuel hose and fuel filler hose
Stainless steal T-bolt clamps
Thread sealants and anti-seize
Hand tools, wrench sets and tap and die sets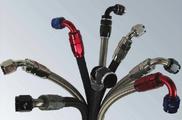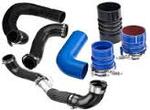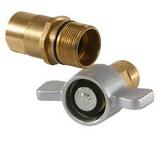 TRUCK AND HEAVY EQUIPMENT
A/C hose and fittings
Air brake rubber hose assemblies
Nylon air brake tubing and push connect fittings
Push to connect air fittings and tubing
Wet line hose assemblies and quick connects
Truck valves and relief valves
Heavy duty radiator hose and fuel hose
Constant Tension T-Bolt clamps